VIRGINIA CREEPER TRAIL
Whitetop to Damascus Virginia
April 2003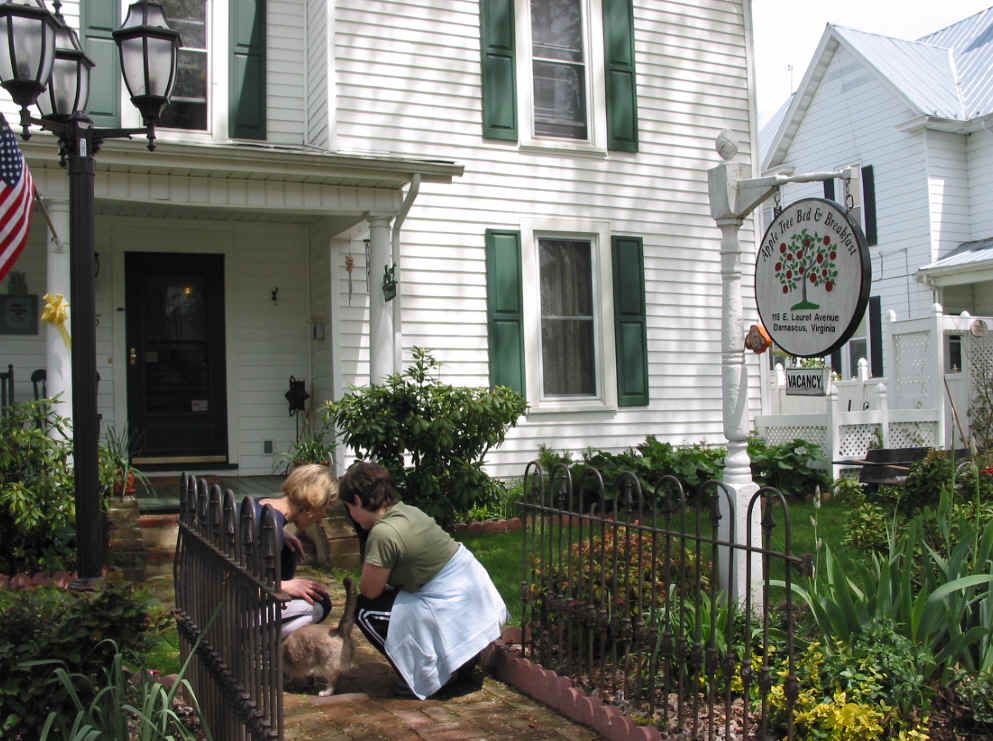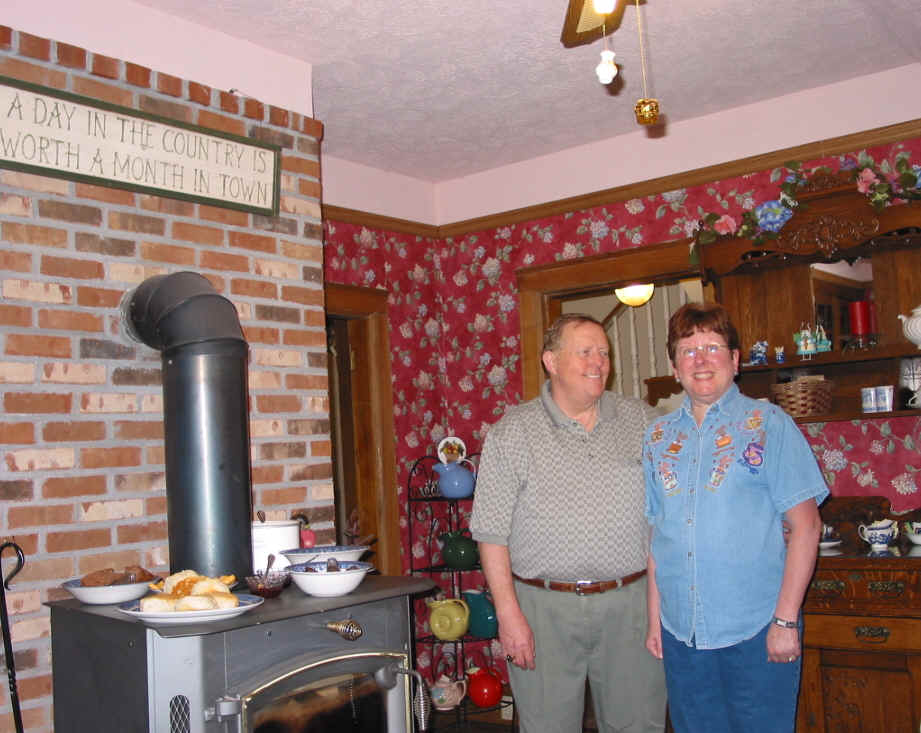 The Appletree Bed and Breakfast was our home in Damascus. Owner, John and Beth, were great hosts. Everything has an apple theme here, including the Appalachian Trail which passes right through the center of town.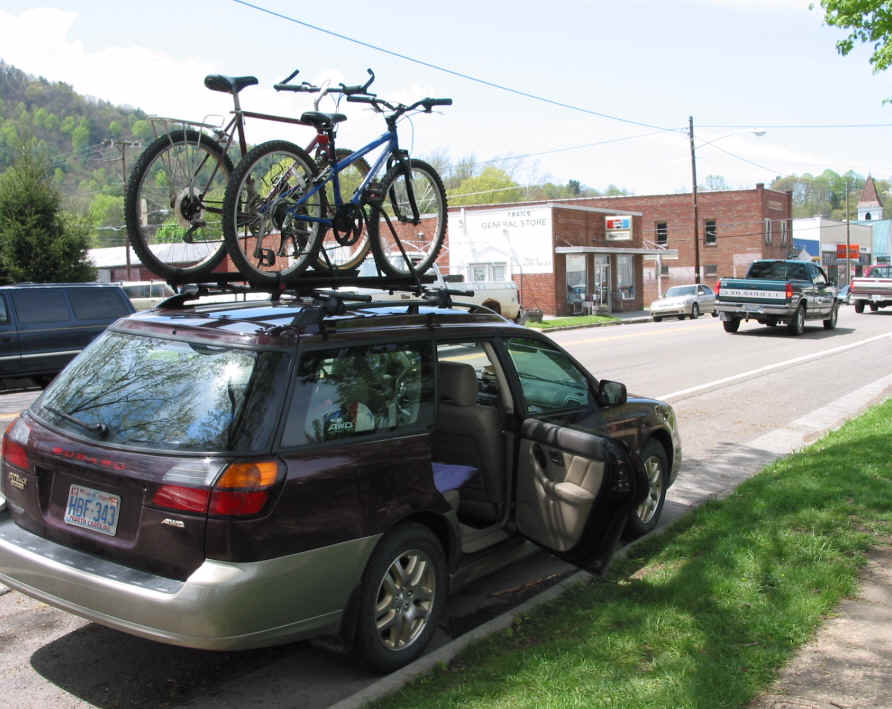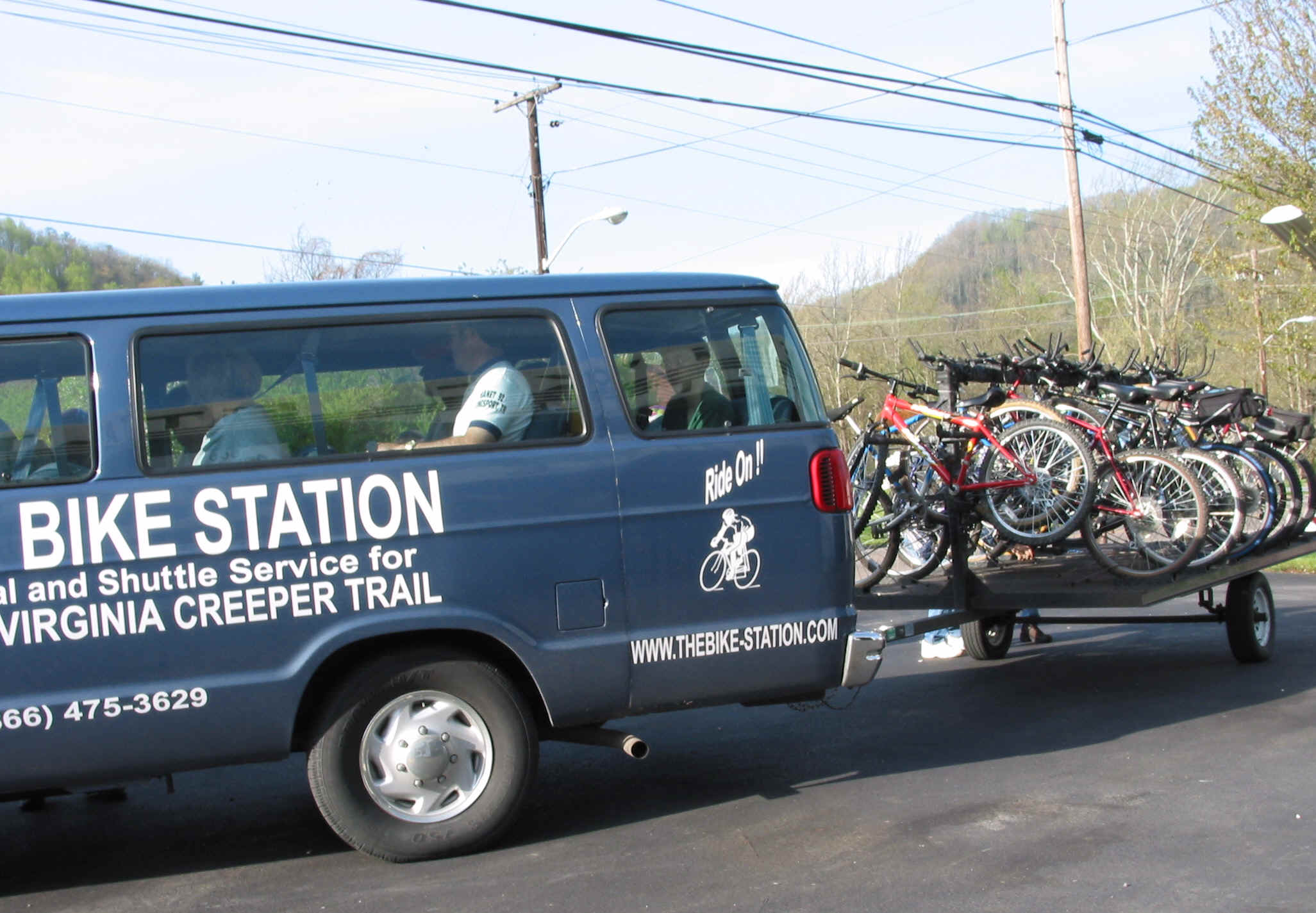 The bikes got carted around on top of the car and then toted up to Whitetop by the Bike Station shuttle. The Bike Station really provided great service. They replaced a stripped gear on Pam's bike and didn't charge us. Everyone there was a pleasure to be around.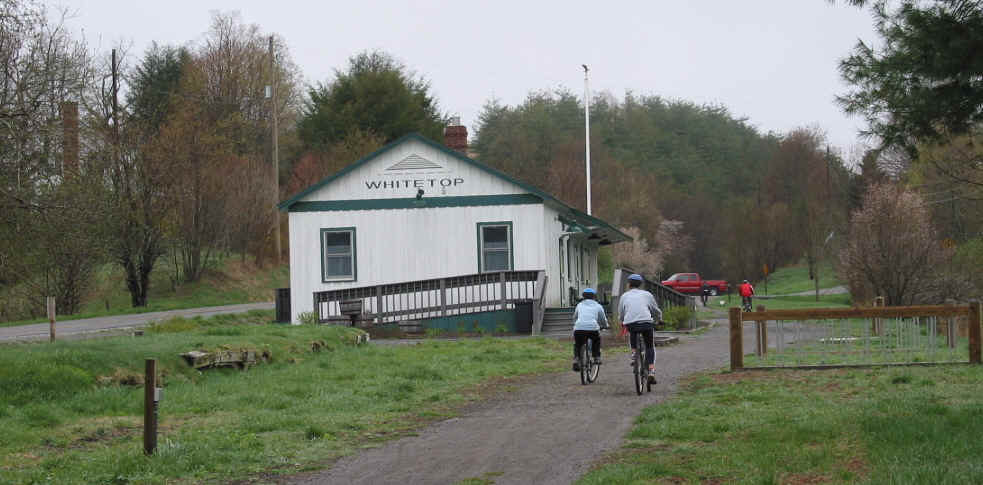 We're off and heading to town. It 17 miles to Damascus. All of it downhill.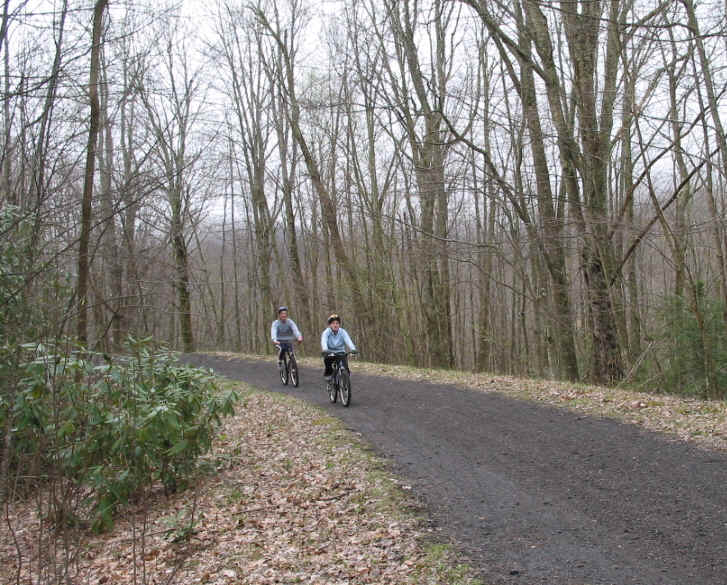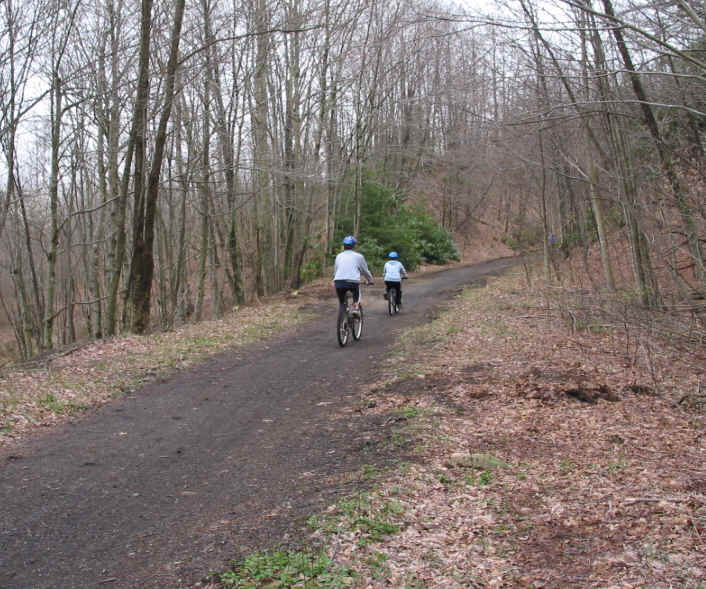 Here the come and there they go.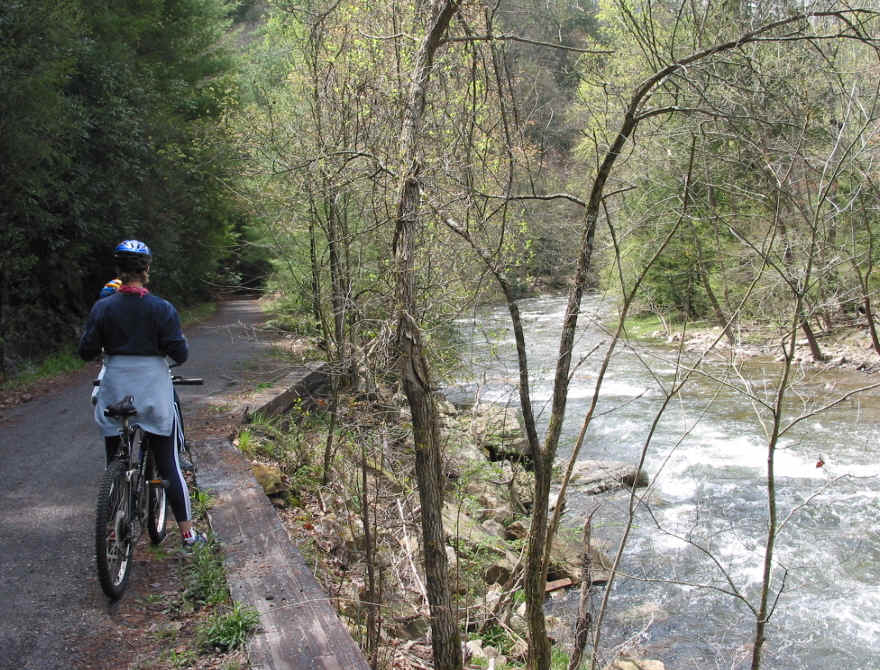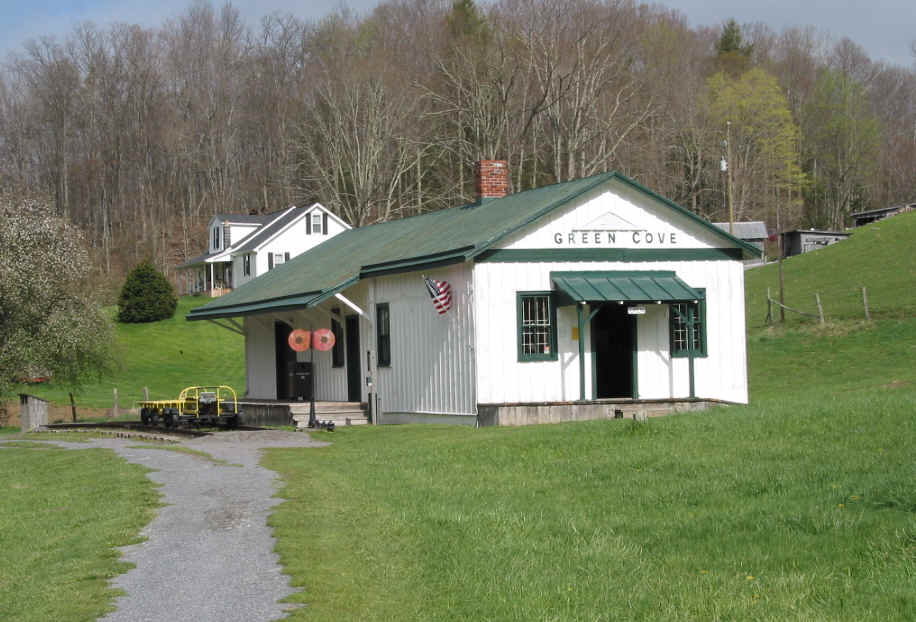 If you are familiar with the photography of O. Winston Link, you may recognize the Green Cove Station above as the setting for his photograph, Old Maud. The photograph is a daytime, un-posed shot of a horse and wagon in front of the station as the Virginia Creeper steam train passes.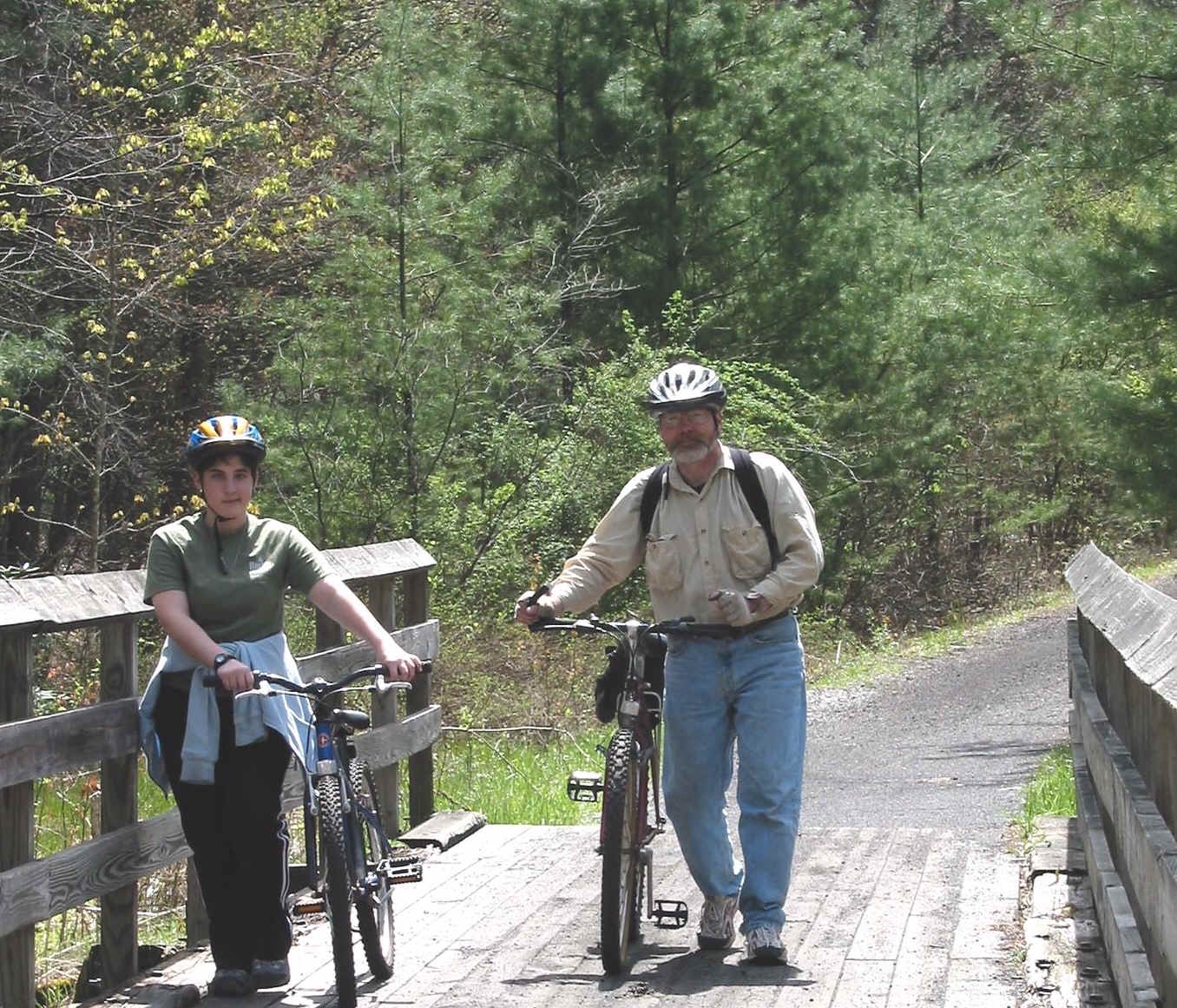 Jim, Pam and Nanci